Isn't it strange how strays seem to find people instead of the other way around? My friend Brittany found six kittens in a tree and of course, had to take them home. Now she's trying to find new homes for them. So I took some pictures to help her advertise their cuteness.
So far.. nothing. We'd love to get one but I'm afraid of scratched up babies. They are so cute though.
I've got some different things set up to do some Evie pictures today. No real occasion, I just want to do pictures. I love being a photographer.
Some mega sales to announce: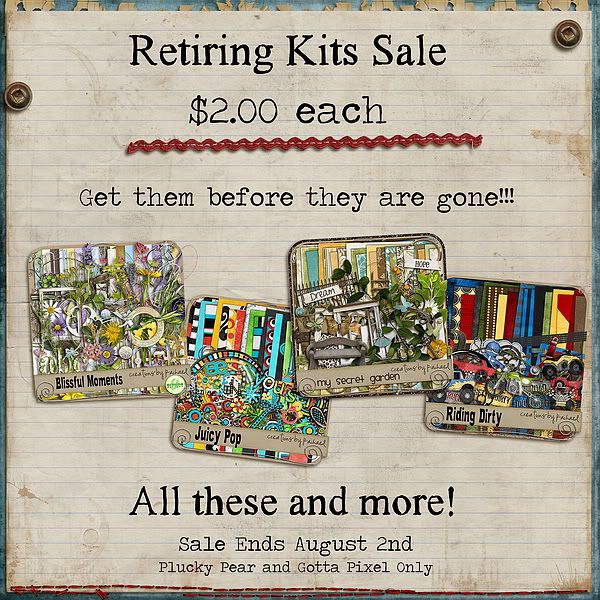 Brownie Scraps
is also retiring their mega collabs and has them for only $3.
Brownie Scraps is having a really fun event this month which I chose to participate in. Its kept me super busy scrapping, which I love. For one event there is a contest on which team can scrap the most layouts so I've been doing all the normal challenges too. For the Unbaked Challenge, you have to either design or scrap from a certain color pallette. And that's where I found this (and a whole lot more, go check it out):
**********FREE***********FREE**********FREE************
click the image to scoop it up!
And so I scrapped this:
Here is your freebie for today: